Bellbird Banjo Demo Videos

Demo Videos of Ross Nickerson playing the Bellbird "Nick Kick

"

Banjoteacher.com is the exclusive dealer of Bellbird Banjos


There are three demo videos below. The are just filmed on amatuer cameras so the sound quallity could be more authentic.
One is live in Australia at a show and two are at Grey Fox Bluegrass Festival.
Bela Fleck ordered a special electric banjo from Peter Nahuysen at Bellbird Banjos and here is a link to Bela playing it on You Tube too.

Cluck Old Hen in D



Stairway to Heaven live in Australia



Midnight on the Water



Free with Bellbird banjos is the All Online Lessons Special, 1 year membership to BanjoTeacher.com
and five Ross Nickerson Instruction DVDs of your choice.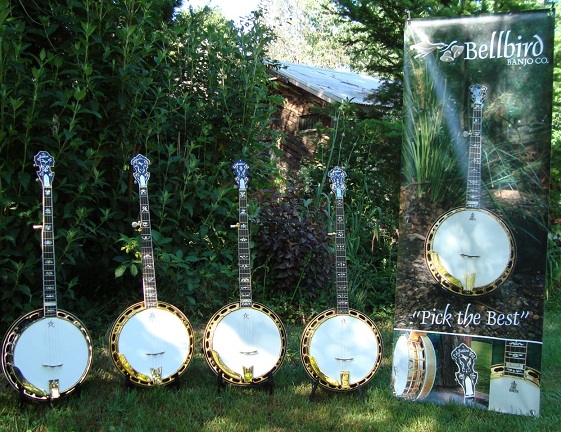 Ross Nickerson Books, DVDs, and CDs Discounts and Free Shipping on Multiple Book, DVD and CD Orders
Details at the Discounts Page
Click on pictures for more details on each item