BEGINNER OLD TIME CLAWHAMMER AND FRAILING BANJO
CC 100 Plus
Cripple Creek Openback Plus


from Goldtone Banjos and BanjoTeacher.com



Wow, this model is beautiful, it has some great features and a great look too. This one just feels good to play. You would be proud to own this model.

It's features include maple neck and body, double coordinator rods, curly maple headstock veneer, Straight Line tailpiece, brass tone ring, 2 way adjustable truss rod, and low action for the beginning banjoist. It also comes standard with planetary tuning pegs. Available as a lefty too.

Instruments come set up and ready to play

Includes free US banjo shipping,
Fundamentals of Five String Banjo Book with 2 CDs and DVD
(or other Ross Nickerson Book/CD/DVD of your choice)
and a one year membership to BanjoTeacher.com.

The newsest version of the CC 100 Plus is not this lighter maple color. It is a darker brown stain. To see what the newest model looks like watch the
Demo video of the CC 100 Plus
These items pictured below are
Free at BanjoTeacher.com with this purchase


Free Book/CD/DVD
with purchase
Comprehensive two hour Beginner DVD with 52 page book and two audio CDs. a 29.95 value.
c;ick for details


Free one year membership to BanjoTeacher.com


BanjoTeacher.com members site now has over 90 free videos, 50 lesson and song videos with matching tab, over 100 free tab files, more than 50 Ask the Banjo Teacher columns and instruction articles.
click for details


Immediate Access to Beginner Online Banjo Lesson Option 1 as soon as you purchase the banjo. Includes high quality Video, Audio and Tablature.
You'll be learning banjo before you know it.

12.95 value

click for details

Free case

Your banjo comes with a free padded banjo gig bag. Retail price 39.95

click for details
Add the Beginner Package deal and get these additonal items


see pricing below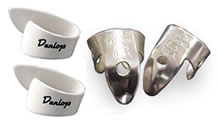 A Banjo Strap, Set of Picks, a Korg Chromatic Tuner, an Extra Set of Strings
Purchase from an expert
The large corporate chains don't ship Goldtone banjos set up and ready to play.
Their employees don't play banjo and know nothing about them.
Purchase at Banjoteacher.com from an expert!
Demo Videos by Ross Nickerson
What's Included with your Banjo Purchase at BanjoTeacher.com

BanjoTeacher.com prices are 25% off the retail price and include free US shipping, complete banjo set-up and other other free items listed on each banjo's individual page.
Call Ross if you have questions or need advice. I personally answer all calls and if I am on the other line, I return calls promptly.
Callers can also choose another DVD or substitute free items.
Call toll free: 1-866-322-6567
Demo Video Homepage
Banjos come set up and ready to play
Each banjo is played before it leaves the shop!
Along with the strict quality control that Goldtone is known for and the banjos being checked
very carefully before being shipped, each banjo is given a 12 point inspection, full head tuning,
setup and will arrive tuned and ready to play.
CC 100 Plus Cripple Creek Openback Plus
Includes free shipping and
all items listed above
$509




Other Options





*

Add Beginners Package Deal
Beginner package details
$519

*
Substitute a heavy padded bag in place of the free padded gig bag with this special price, normal discounted price $59,
with CC100 Plus only $29
Click to purchase heavy padded bag $29
*
Left handed Goldtone CC 100 Plus add 40.00


Old Time Banjo Instruction
.... I had my first lesson Friday night and my teacher was very impressed with my Cripple Creek banjo and the value pack. He told me I did very well. So more business may come your way. I watched the first couple of lessons from your video Sunday and found them to be first rate. I also started to read your book and it is superior to others I've bought.
......You get my highest recommendation and feel free to use me in your endorsements.
Reviews
GOLDTONE MODELS AND ACCESSORIES TOO!
*We have most of the models pictured and priced on the website but if you don't see it, we still carry it, and at the lowest price. FAQ
*Check out the pop out links on the right!
*COMPARE OUR PRICES AND ALL WE OFFER WITH EACH PURCHASE - *GOLDTONE BANJOS INCLUDE PROFESSIONAL SETUP A $30 VALUE *Free with banjo purchases We have free Book/CDs/DVDs, on board tuners, free banjo lessons with BanjoTeacher.com membership, banjo straps and other freebies. Free items vary depending on what type of banjo.
*Call Ross with questions and advice or to change what's incuded with each purchase.
*Free US lower 48 state shipping on ALL models! Alaska and Hawaii receive $25 ship credit
* International orders receive $25 shipping fee credit. Email for a international shipping quote * Call Ross for more information on banjos at 1-866-322-6567 Visa/MC/Discover/AM Express/Paypal

Most banjo's include cases but if you need to add a case go to this page and add one to your order.
Case prices are slashed down to our cost but are only available to customers when purchasing banjos, cases not sold separately.
Case options link


We ship to Canada, Germany, Philippines, Iraq, Italy, Japan, UK, Ireland, Australia, New Zealand.
We will ship just about anywhere!

Thank you! .....When I opened the case, the banjo was perfectly in tune and had a straight neck. It sounds great and I'm very pleased with the product. I am even more pleased with your communication with regard to my purchase. P.S. Thanks for the book too.
More Reviews

Goldtone Banjos come set up, tuned and ready to play!
In addition to your Goldtone Banjo arriving set up and ready to play,
The Fundamentals of Five String Banjo DVD that comes free with most banjo's
has a segment that shows you clearly how to keep your banjo in tune.
Fundamentals of Five String banjo also features a segment called Basic Banjo Set Up
that explains how to keep the head tight, change strings and other maintenance tips.

Visa, Mastercard, Discover American Express, Paypal Accepted

Details on ordering Gold Tone Banjos online from BanjoTeacher.com and FAQ

BanjoTeacher.com prices includes free US shipping, or international shipping credit,
complete banjo set-up with other free items listed on each banjo's individual page.

For phone orders and more information on GoldTone Banjos at BanjoTeacher.com
Call 1-866-322-6567 10 AM to 10 PM EST 7 days a week