GoldStar GF 85 Banjo on Sale at BanjoTeacher.com!


Banjo comes with Free Hard Shell Case and Free US Shipping

Includes free
All Online Lessons

Available at BanjoTeacher.com


Fundamentals of Five String Banjo Book with
2 CDs and DVD (or other Ross Nickerson Book/CD/DVD of your choice).
a one year membership to BanjoTeacher.com
and US banjo shipping.

All Goldstars are carefully checked and set-up before shipping

Suggested Retail Price: $1,795.00

Our Price $1195


For price and detail questions
please call 1-866-322-6567
Thanks, Ross Nickerson

Mahogany - GF85
Gold Star banjos are back after a ten year hiatus, and represent quality and value more than ever. With older models fast becoming collectors items, the New GF-85's Pre-War sound and flathead design will assure it will be added to the list.

Features
Three-ply rock maple rim
Traditional Mahogany neck with adjustable truss rod and double cut headstock
Rosewood fingerboard with medium nickel-silver frets
Beautiful mother-of-pearl, Gold Star script and style 3 inlay pattern
Single piece die-cast resonator flange
20-hole flathead-style tone ring
Deluxe mahogany resonator
P-140 Planetary tuners (4)
P-142 Geared fifth-peg (1)
P-118 Old Presto tailpiece
P-104 armrest
Deluxe maple bridge
All hardware is triple-nickel plated
Shop adjusted


Ross Nickerson

Free Book/CD/DVD
with purchase


Comprehensive two hour Beginner DVD with 52 page book and two audio CDs. a 29.95 value

Free one year membership to BanjoTeacher.com



BanjoTeacher.com members site now has over 90 free videos, 50 lesson and song videos with matching tab, over 100 free tab files, more than 50 Ask the Banjo Teacher columns and instruction articles.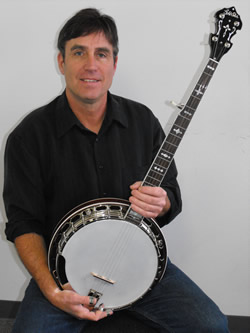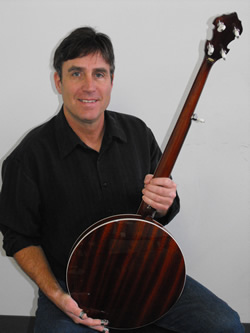 GOLDSTAR, ROVER, SAGA, RECORDING KING
AND GOLDTONE MODELS AND ACCESSORIES TOO!
*We have most of the models pictured and priced on the website but if you don't see it, we still carry it, and at the lowest price. FAQ
*Check out the pop out links on the right!
*COMPARE OUR PRICES AND ALL WE OFFER WITH EACH PURCHASE - *GOLDSTAR BANJOS INCLUDE PROFESSIONAL SETUP A $30 VALUE *Free with banjo purchases We have free Book/CDs/DVDs, on board tuners, free banjo lessons with BanjoTeacher.com membership, banjo straps and other freebies. Free items vary depending on what type of banjo.
*Call Ross with questions and advice or to change what's incuded with each purchase.
*Free US lower 48 state shipping on ALL models! Alaska and Hawaii receive $25 ship credit
* International orders receive $25 shipping fee credit. Email for a international shipping quote * Call Ross for more information on banjos at 1-866-322-6567 Visa/MC/Discover/AM Express/Paypal
If you have any questions about the price, price matching or the discounts and what is included, call 1-866-322-6567
We will match or beat any competitors price!

Visa, Mastercard, Discover American Express
and
Paypal Accepted

Goldstar GF 300 Customer Review
Everything I hoped for and more!!! Thanks Ted Alexander
More Reviews


Details on ordering Banjos online from BanjoTeacher.com and FAQ
Call for more details on pricing.
1-866-322-6567.
We will match or beat any competitors price! Free US shipping on all models.
For Phone orders and more information on Goldstar Banjos at BanjoTeacher.com
1-866-322-6567